Born in 1992 to support the class of "Conducting", the Conservatorio "U. Giordano" Symphony Orchestra quickly established itself as the most prestigious ensemble in the artistic landscape of Capitanata.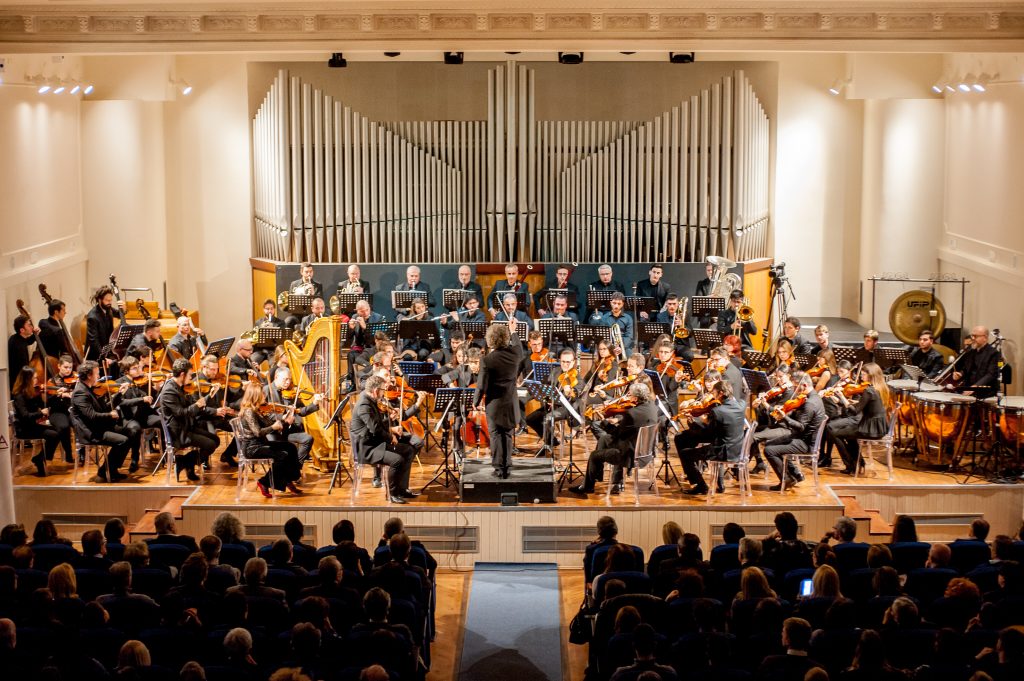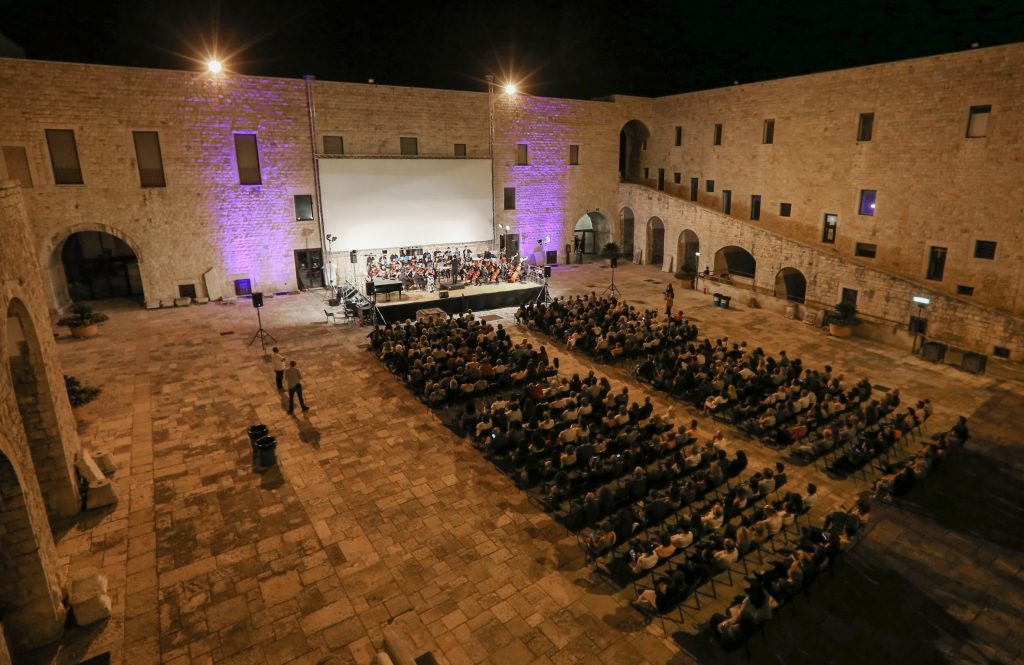 The high profile of its principal players and the ravishing enthusiasm of all its members, former graduates or students at the Conservatorio "U. Giordano", selected by an highly competitive audition system, became key factors for the orchestra not only to reinforce the teaching purposes of the conducting studio, but also to reach ambitious artistic achievements through unique performances. The orchestra repertoire spans from Baroque to contemporary music, until the most complex masterpieces in the symphonic repertoire as well as in the Opera scene.
The orchestra appears in concerts cycles like: "Soloist and the Orchestra", the grand opening symphonic concert of the Corti di Capitanata Festival as well as celebrations for F. Poulenc, J.S. Bach. G. Verdi and U. Giordano.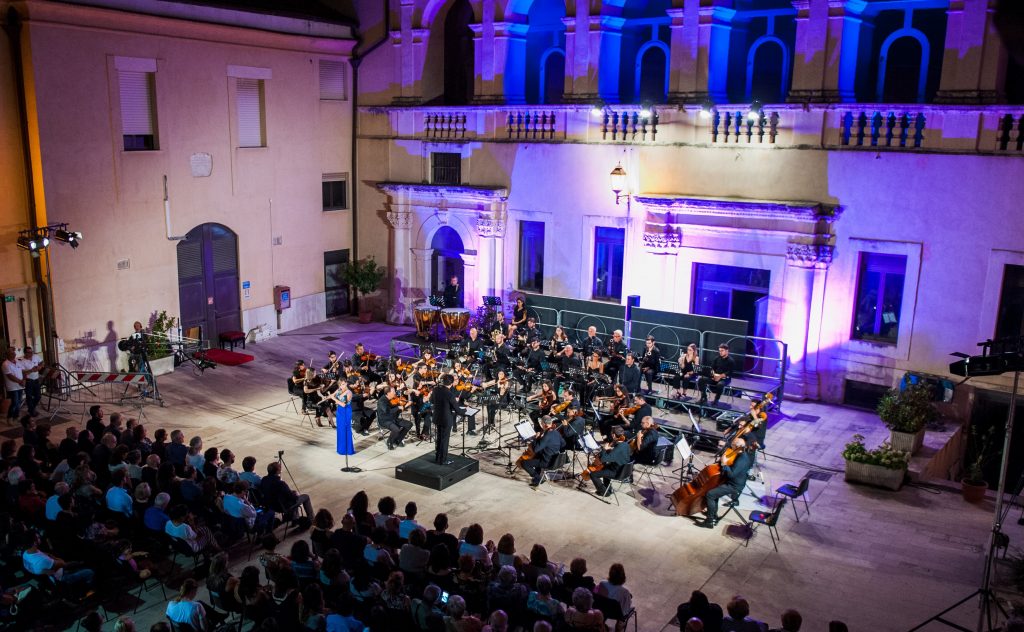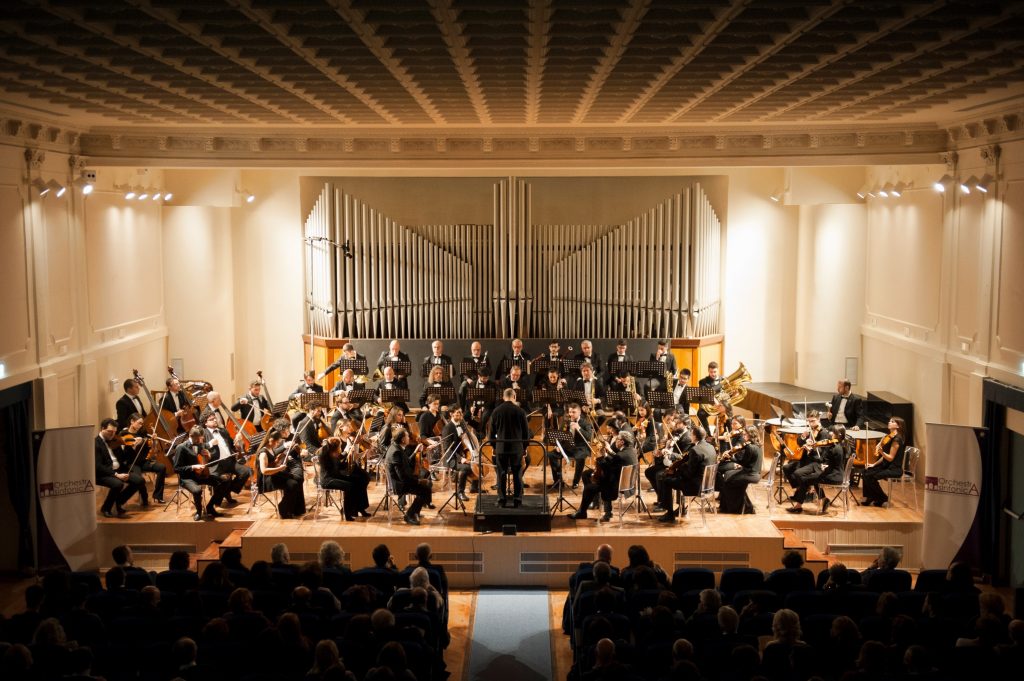 The "Conservatorio U. Giordano" Symphony Orchestra has been invited to important national events such as the staging of "Un Fatale Matrimonio" by Ottavio De Lillo, or, in its "baroque" dimension, in the representation of "Daunia Felice" by G. Paisiello. In April 2000 the orchestra performed with Andrea Bocelli in a unique concert in San Giovanni Rotondo, for the first anniversary of Padre Pio Beatification. The orchestra collaborated with prestigious conductors, singers and soloists such as: Mirella Freni, Paolo Bordoni, Franco Medori, Alexander Lonquich, Pietro Bellugi, Donato Renzetti, Bruno Bartoletti, Furio Zanasi, Federico Gugliemo, etc.